CN/IC Employees Credit Union is constantly looking for ways to add value to memberships. Click on the banners below to view details about some of the highly respected companies we have partnered with in our ongoing effort to provide discounted services to our members.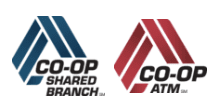 To find the nearest Shared Branch or Surcharge Free ATM machine, click on the Co-Op link and enter your zip code or city and state.
SUPPORT THE MUSEUM
545 S. Main St., Ste 121 , Memphis, TN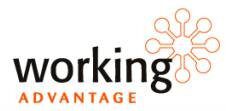 ENROLL TODAY-CNIC Employee Credit Union's Benefits – Save on Everyday Essentials, Big Ticket Purchases, and More!
If you would like to partner with us, fill out the form below and one of our staff members will get back to you.
Contact Us
Phone: (844) 350-1522 | (901) 332-2686
Fax: (901) 322-1197
Email: info@icecu.net
Hours: Monday thru Friday
9:00 a.m. – 4:30 p.m. (Central Standard Time)
Physical & Mailing Address:
2005 Nonconnah Blvd. #7
Memphis, Tennessee 38132
Credit Union located just 10 minutes (6.5 miles) from Harrison Yard.